We are officially in summer! And who says been said? Presentation of the essentials to have at home to start this "summer edition" with complete peace of mind.
We present to you 3 essential products to have at home for this summer and for which you will not do without!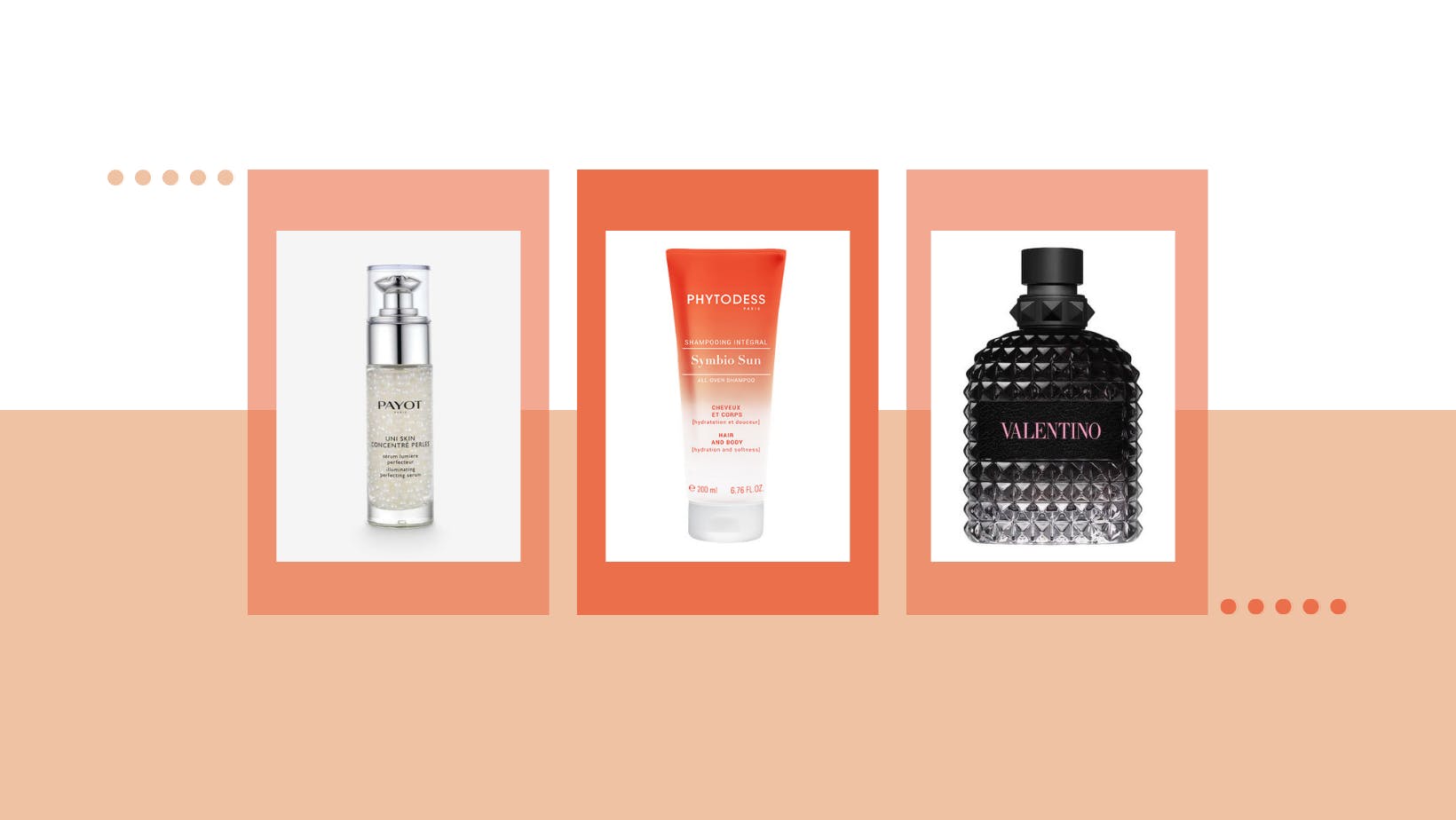 1. The famous UNI SKIN from Payot! Enriched with hyaluronic acid, the Uni Skin Pearl Concentrate face serum unifies the skin and fights complexion defects: spots, dullness, marks, redness. An essential to have toned skin without redness for this summer.
2. SYMBIO SUN, a revolutionary shampoo from the famous Phytodess brand! A last novelty to protect your hair from the sun and to keep it shiny during the hot days. It eliminates all traces of salt, chlorine and sunscreen products. The hair fiber is strengthened and preserved, the hair is nourished, supple and shiny. What better way to keep your hair healthy?
3. A very latest novelty that has just arrived on Bluety, a famous brand that you probably all know, the perfume of VALENTINO brand! But beware, this perfume is suitable for men! And yes, why always present products for women when you can also present products for men? Men also have the right to their little touch of "freshness" this summer. And nothing is more irresistible than the sweet notes of this premium fragrance.
So, are you ready for summer? Because with these 3 favorite products, there are no more excuses for a smooth summer. Find all our beauty treatments directly on BLUETY! A wide range of products for women and men are waiting for you and on top of that, there are plenty of discounts!