Phytodess, you know? The favorite brand of all Dessange hairdressers!
Because whoever says the return of sunny days also says new additions to the SYMBIO SUN range from Phytodess... Taking care of your hair is priceless, especially with the arrival of sunny days, the heat and the beach. This is why the Phytodess brand is constantly improving in innovation techniques for its hair products.

We tell you a little more about what's new:
Shampoo, mask, oil, detangling spray and so on! It's a complete range that comes on top of the brand and for all hair care fans, it's a real excitement.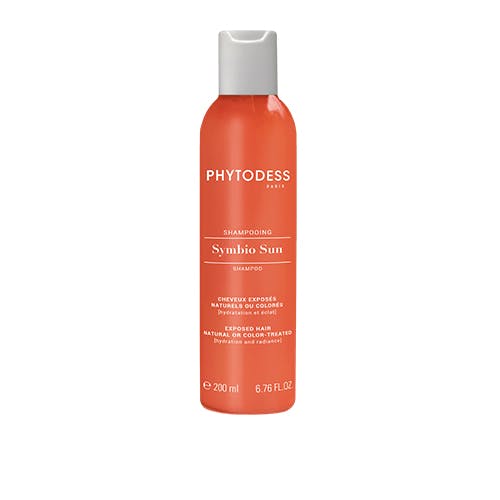 With a 100% summery packaging, Phytodess has changed the colors of the Symbio Sun range which was rather gold / brown before. With this new range, she directly announces the color of this year: FLASHY! And yes... because it's not just in cosmetics and hair care that flashy is in fashion this year. If you're a fashion lover, you've probably already noticed it, but fashion is totally colorful this year and that's an understatement.
And you, more pastel or flashy? We want to know!
We let you discover these new products on our Bluety website and we are especially waiting for your feedback on these new products!