You've all been waiting for it, Kérastase's BIG comeback!
And this time Kérastase is back with a brand new range specially designed for MEN.
Something to please the male sex this time, because yes, why should women be entitled to a deep hair treatment and men not? Well that's it, this time we're going with men only.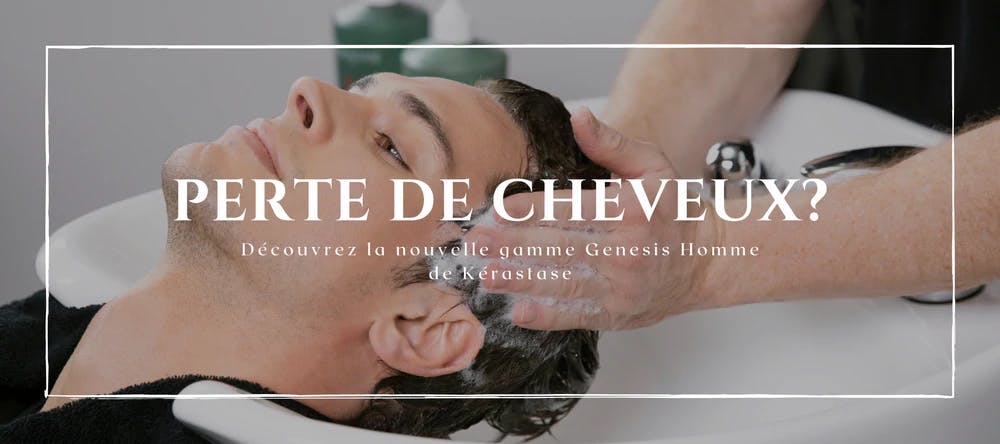 As you can see, the Genesis Homme range was designed for moderate to severe hair loss.
Thanks to Genesis Homme, no longer be afraid of losing your hair thanks to a dedicated and customizable solution based on the most common causes of hair loss. Kérastase today allows men to live fully and no longer be afraid of hair loss.
The 2 causes of hair loss:
At the root level | less hair
Fiber thinning | Hair gets thinner
Kérastase has this time created a double action against hair loss and for a more voluminous mass of hair!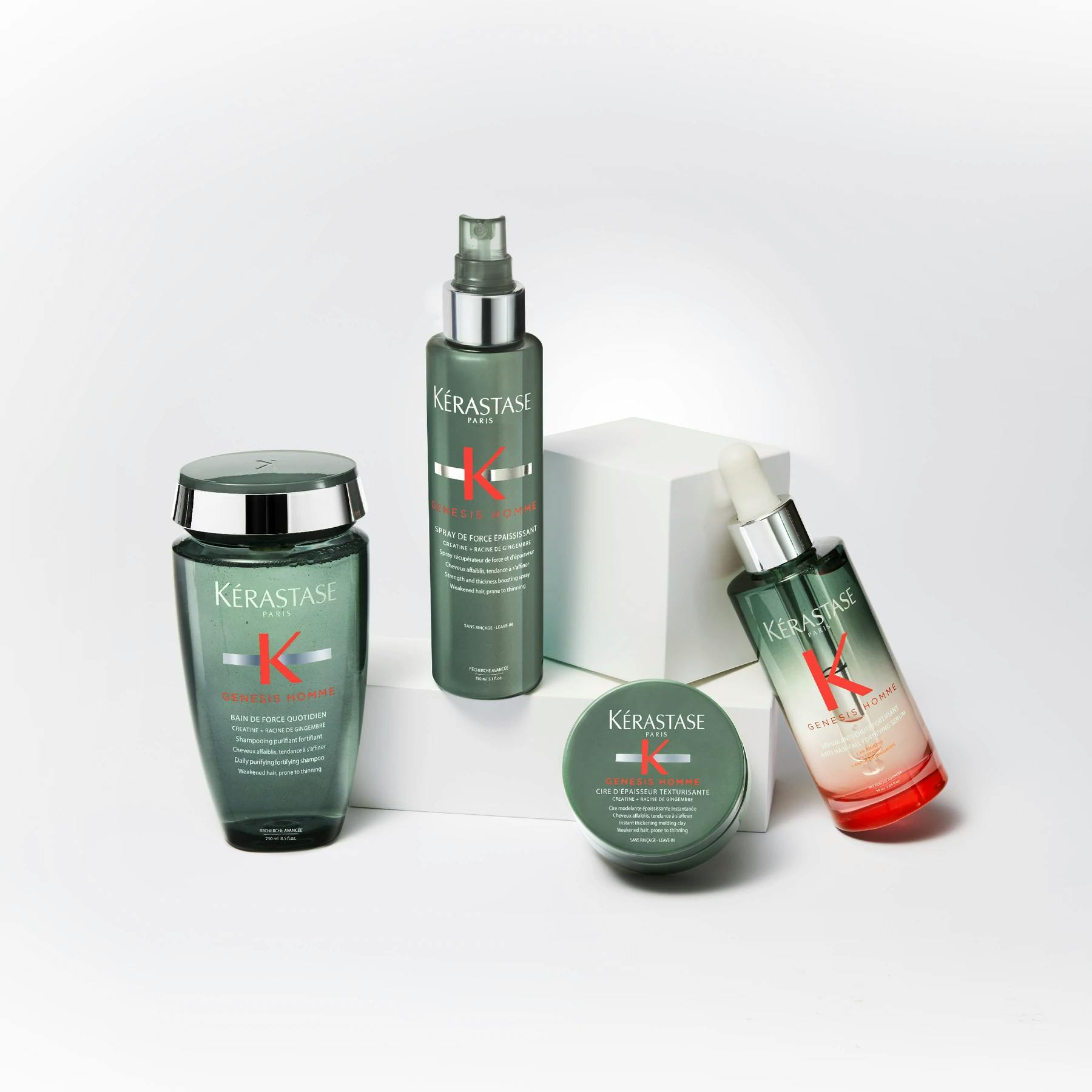 Discover the 5 new products in the Genesis Homme range:
Daily strength bathPurifying and fortifying daily shampoo
Thickening mass bathThickness stimulating shampoo
Anti-hair loss fortifying serumAnti-hair loss daily fortifying serum
Thickening strength sprayInstant thickening spray
Texturizing thickening waxInstant thickening wax
You can discover them directly on our Bluety.ch website!