Eva Garden releases its anti-aging sun care!
Summer is back and that means summer also means heat. This is why it is important to protect yourself from the UV rays of the sun and above all to take care of your skin during this period which can sometimes damage it.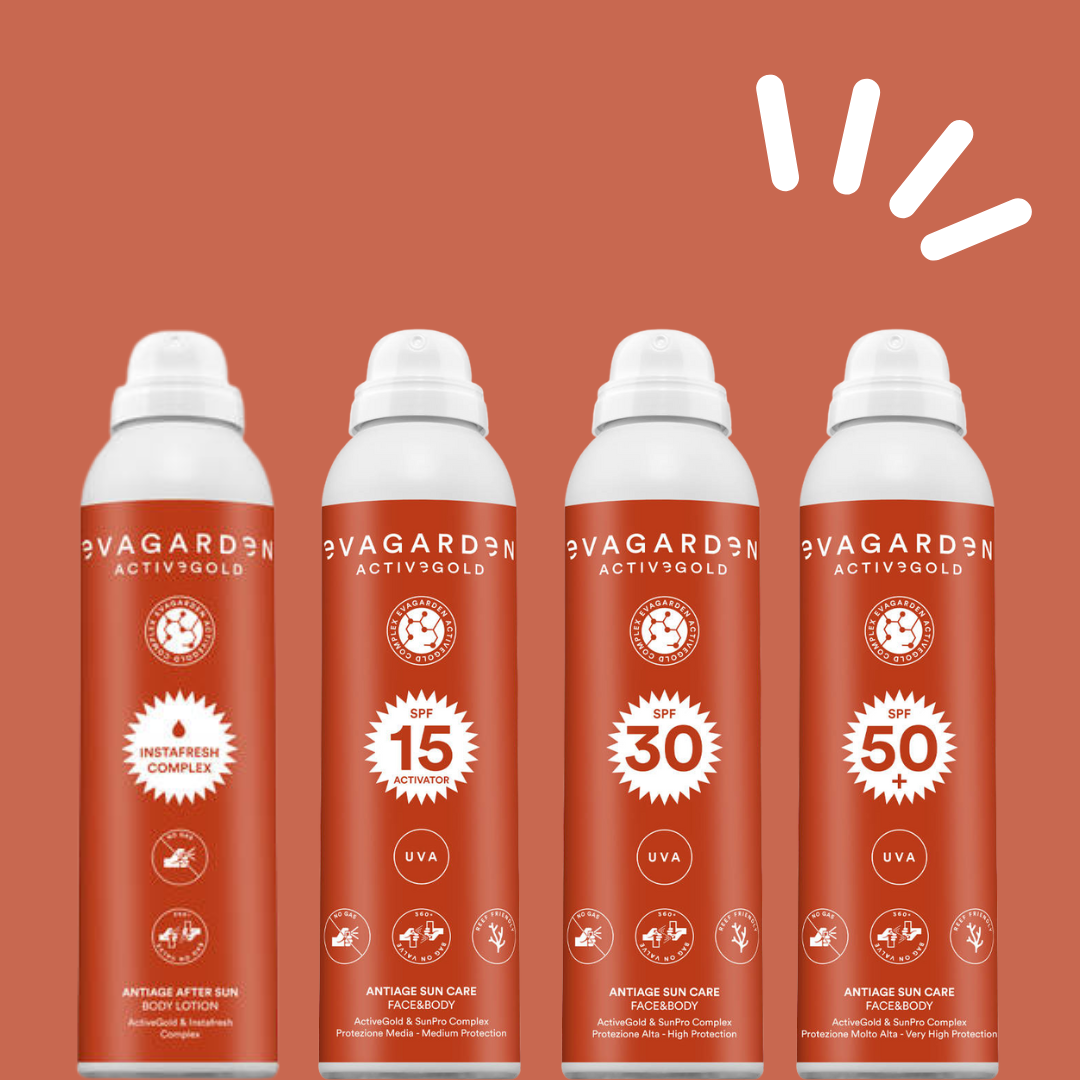 That's why Eva Garden is making a comeback with 4 sun care products for your skin.
Among this new range you can find SPF15, SPF30 and SPF50. Enough to protect all skin types as much as possible against the sun.
Regenerating, nourishing, making the skin more elastic and younger, preventing blemishes and reducing existing ones are the benefits of the products created with Eva Garden x ActiveGold.