If you were wondering what the new trend for this fall would be, well look no further because it is right here, in front of your eyes!
Every year in this "almost autumnal" period, we discover new trends, clothing styles that are very specific to them and stars that are always at the forefront of fashion. If it's been a while since cowboy boots have become trendy again, here they are back for this next season.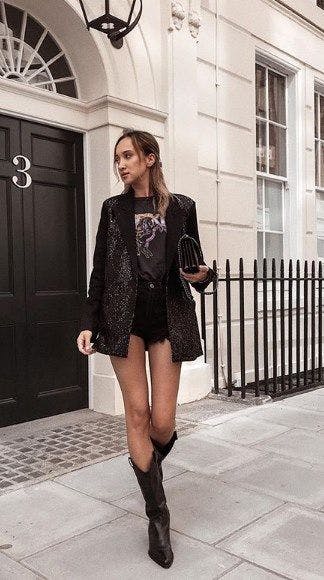 Shorts, skirts and even pants, cowboy boots can be worn with almost EVERYTHING even if we're not going to hide it, they have the "COW-BOY" look. If we always prioritize boots during colder periods, they are really worn all the time.
Moreover, if you pay attention when you walk in the street, you will undoubtedly notice girls with this style because it is THE current trend and we are not in lack of coming across some with this style soon.
And you, would you wear cowboy boots? Because we do!